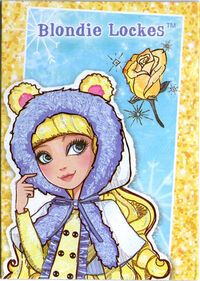 The Rose of Curiosity
Even I was surprised by my story's enchanted flower, the Rose of Curiosity. After all, my story is about judging if things are just right or not. Then when I thought about it, I realized that my story won't even start if I'm not curious enough to walk into the Three Bear's house, taste-test their porridges and break all their furniture. Not on purpose, mind you, but still... Now "curiosity" is a badge I will wear with pride.
Ad blocker interference detected!
Wikia is a free-to-use site that makes money from advertising. We have a modified experience for viewers using ad blockers

Wikia is not accessible if you've made further modifications. Remove the custom ad blocker rule(s) and the page will load as expected.