Dragon Games:The Evil Queen Escapes! is the third webisode and the first clip from the Dragon Games webisode selection.
Summary
The evil queens plan to take over the school has begun. First she tricks Apple into letting her escape. What will she do next?
Transcript
Coming Soon
Gallery
Webisode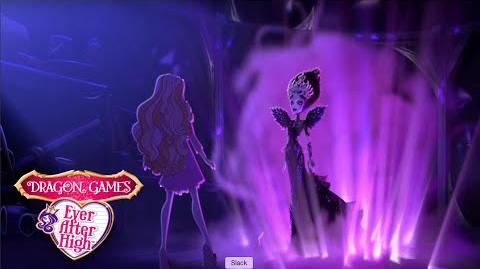 Ad blocker interference detected!
Wikia is a free-to-use site that makes money from advertising. We have a modified experience for viewers using ad blockers

Wikia is not accessible if you've made further modifications. Remove the custom ad blocker rule(s) and the page will load as expected.