---

---

Click here to read about more Ever After High characters!
---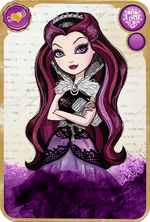 With no desire to be the next Evil Queen,
Raven Queen
stands against following destiny and conjuring up one herself where she can lead a happy life, putting the destiny of
Apple White
, her pre-determined "nemesis," at risk. Nonetheless, Raven still cares about Apple's feelings and tries to reach a compromise.
Raven got inspired by Bella Sister, the first student at Ever After High who denied her destiny and ran away with Brutta Sister from the forgotten tale: The Two Sisters.

Read more about Raven Queen here...


---

The first three books in the Once Upon a Twist series...
And A New Novel by Dean and Shannon Hale!
Click here to read about more Ever After High books!
---

Get ready to go Back To School.
---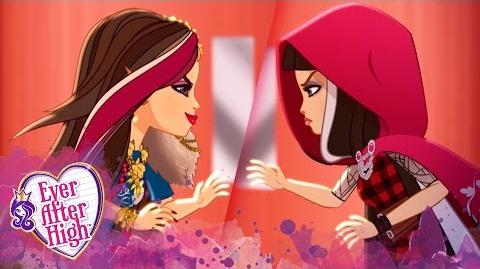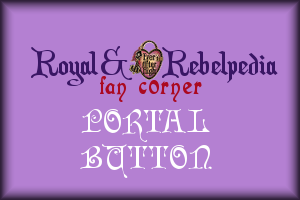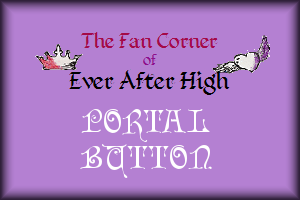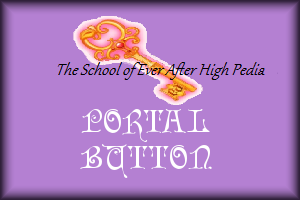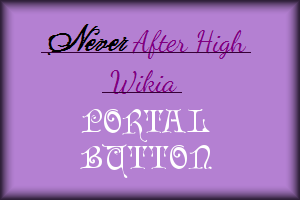 Which Special was your favourite?
---
Loading RSS data...
---

---

Create blog post
Blogs
Hello Royal & Rebel Pedia Users!

I just wanted to say a Happy Birthday to this Wiki! It has been live for three years now and I am so happy with what …

Read more >

Hello, My very first edit to this wikia has been to the character Raven Queen. I will be adding more information to more characters so that everyone …

Read more >
See more >
Ad blocker interference detected!
Wikia is a free-to-use site that makes money from advertising. We have a modified experience for viewers using ad blockers

Wikia is not accessible if you've made further modifications. Remove the custom ad blocker rule(s) and the page will load as expected.